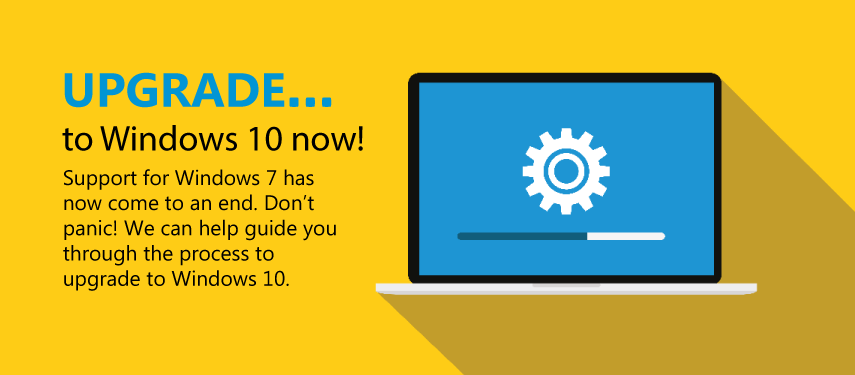 Did you know Microsoft support for Windows 7 & Server 2008 has now come to an end. Act now to upgrade to Windows 10!
On January 14 2020, Microsoft ended their support for both the Windows 7 operating system and Server 2008. After this date, no further automatic updates will be released for either Windows 7 or Server 2008.
So what does this mean for my school?
Whilst Windows 7 will continue to work after this date, the lack of further updates will mean that the security of your systems could potentially be compromised. New threats and viruses will make Windows 7 vulnerable to data loss and other intrusive attacks, and all the attendant GDPR risks that are associated with information security breaches.
If your school has servers running Server 2008 then these are likely to be approaching the end of both their hardware life and warranty, and may need replacing.
What can I do?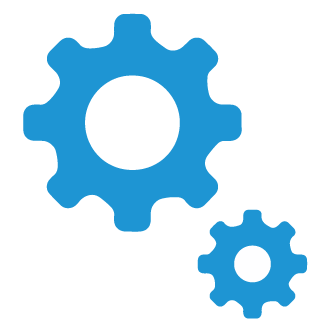 It is recommended by Microsoft that customers upgrade any PCs, laptops or servers that are currently running Windows 7 to Windows 10 to ensure that you continue to enjoy ongoing protection.
Replace old hardware
If your current ICT equipment is approaching the end of its life (particularly if you have servers running Server 2008 or PCs and laptops unable to run Windows 10), now is an ideal time to replace it; that way you'll not only benefit from the peace of mind of ongoing security updates and support, but also from the new features that Windows 10 delivers. From PCs and laptops to servers and Apple iPads, we've got a solution to meet your needs and your budget.
Don't forget your Licences!
All Microsoft products need the appropriate licences – If you purchase a new server it will need to be properly licenced for the number of users in your school. Lancashire County Council Education Digital Services have teamed up with Microsoft experts, Phoenix, to offer our schools a convenient and cost effective way to purchase Microsoft Education Desktop bundle licensing at a competitive rate. We can also offer server licences on a subscription model too.
Education Digital Services CAN HELP!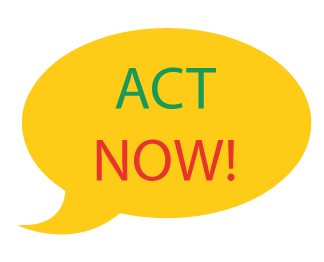 At Lancashire County Council Education Digital Services we're here to guide you through the upgrade or replacement process: There's a number of ways to approach this, have a look at the options below and see which one works best for you!
Do you already receive support from one of our Technicians? 
If you do, then have chat to them about your current set-up. They'll be able to advise you on the best way forward.
Don't have Technician support? 
Talk to us about arranging an audit of your ICT equipment to identify your operating systems and what you need going forward.
Already know what you need?
Get in touch with our Business Relationship Managers who will be pleased to arrange a quote for you, either email them or alternatively call on: 0300-123-6797 Option 2.
Get in touch!
If you're still not sure what to do, speak to one of our experienced Business Relationship Managers who will be delighted to go through the options open to you. Maybe request a Service Review meeting, where you have a chance to discuss not only this upgrade but any other ideas or changes you are considering for your future.