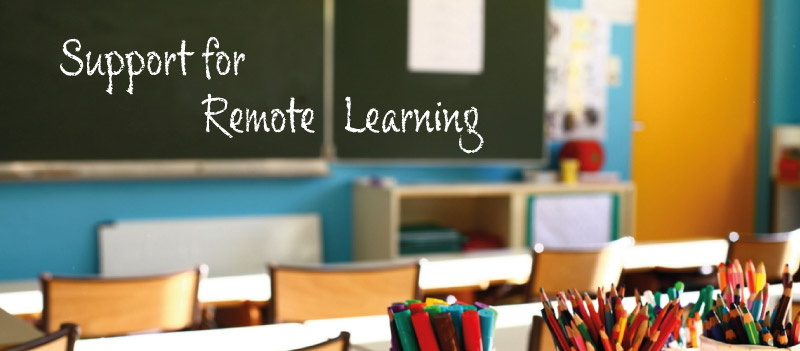 To help schools manage laptops and tablets that are being donated to their school, for pupils to learn from home, we have pulled together some useful links, hints and tips, including a summary of the main laptop donation schemes available from the Department of Education (DfE) and Lancashire County Council. It's important that schools make appropriate provision on devices they loan to pupils, to ensure they are safeguarded while learning online with appropriate filtering.
The Department for Education (DfE) Laptop Scheme
Through the DfE, schools can apply for eligible pupils to receive a laptop or other tablet. There are additional options to increase mobile phone data allowances to tether them to a laptop/tablet or to request 4G wireless routers to assist pupils without broadband access.
When schools are using the DfE scheme, we recommend schools choose "DfE Restricted" devices to ensure that the devices being provided for their pupils are safe. This is the easiest and most cost-effective way to achieve their safeguarding obligations.
Full details of the scheme, conditions and how to apply can be found on the Gov.UK website:
https://www.gov.uk/guidance/get-help-with-technology-for-remote-education-during-coronavirus-covid-19
https://get-help-with-tech.education.gov.uk/start
https://get-help-with-tech.education.gov.uk/about-increasing-mobile-data
Lancashire County Council Chromebook Scheme
The county council recently made hundreds of Chromebooks and laptops available to eligible schools to donate to pupils that needed them for remote learning, if and when required.
Schools can also request our new self-service Support for Remote Learning to ensure safeguarding features are added to these donated devices to protect pupils when learning online, before they are distributed to pupils. The service installs Google Chrome OS device management and web-based filtering using Netsweeper's Continuity Web Filter. Pupils access is limited to web-based resources, including the pupil's Office365 account, via the Google Chrome browser. The service is free of charge for access to the licences required and the safeguarding configuration (applicable to county council donated devices only).
If your school has received these devices and you would like to have access to this free self-service option, please contact EducationProjects@lancashire.gov.uk (licences are free for county council donated devices only). 
The technology has been specifically designed to enable school staff to self-serve, help with setup shouldn't be needed, but if schools would like assistance from us this is available as follows, if required:
Schools that subscribe to our Technical Support for Curriculum Networks can request their technician to setup county council donated devices, during a future scheduled visit. Schools must request this in advance by submitting an online incident request using My Incidents to book the work. The technician will set up as many devices as time allows. If additional time is required, this will need to be booked in advance and would be charged at our standard hourly rates. 
Lancashire County Council Education Digital Services can also carry out the setup service for other schools, as an additional chargeable service. Our standard on-site hourly rates for our technicians apply. 
In addition, if your school has received devices from other sources (they must have been wiped and meet a minimum specification) we offer the opportunity to purchase licences and installation. Please see our Support for Remote Learning service definition for further details.
Alternatively, schools can just choose to set up the devices themselves to their own school's preferences for device management and filtering ready for pupils.
Other Donated devices (including School owned laptops/tablets)
Schools should be mindful of data protection, information security and pupil safeguarding if issuing devices from school or accepting donations of devices for use by pupils at home. Donated devices need to be "clean", having been professionally wiped of all data before they are given to your school.
Schools can purchase access to the configuration service and assistance from us to help them setup school owned or other devices after they have been wiped ready for pupils to use at home – please refer to our Support for Remote Learning service definition on our website for full details of how we can help.
Please note that to make the configuration changes to safely ensure a school laptop or a donated device can be used safely by pupils can be a time consuming process, and similarly when the device returns to school for use on the school network it may need reconfiguration.
Arranging Internet Filtering and Anti-Virus Protection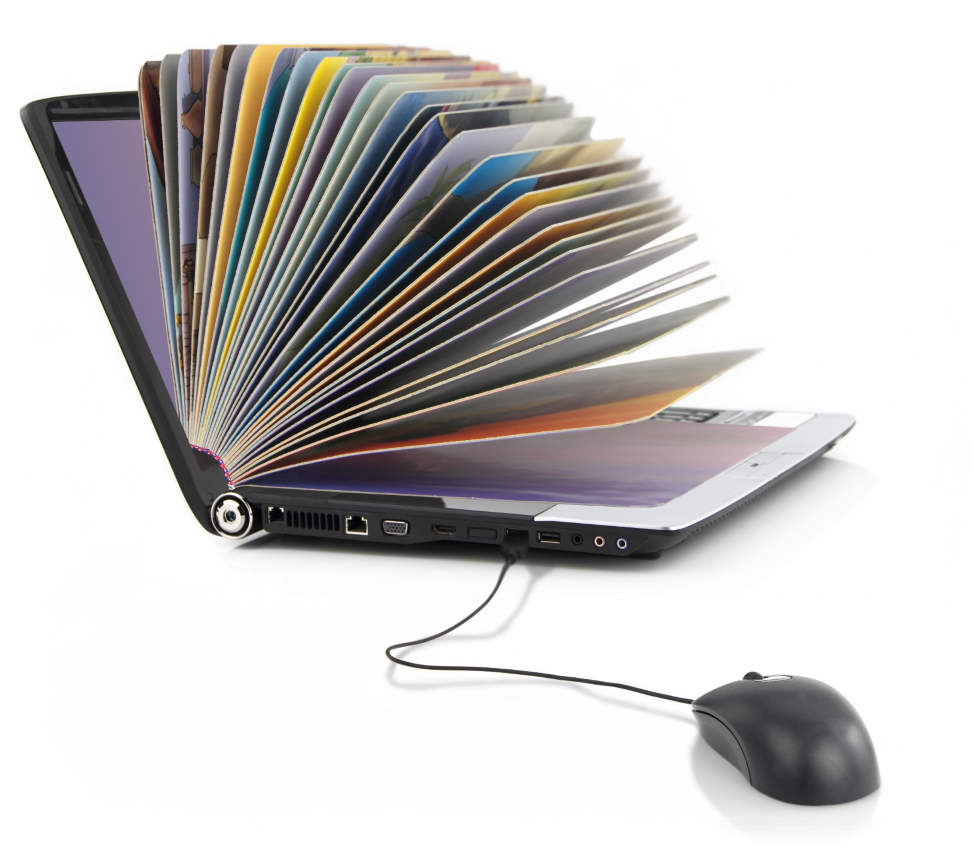 For schools that purchase Lancashire County Council Education Digital Services broadband services and use our Netsweeper filtering service and our Anti-Virus (Sophos) service, whilst these services protect devices when attached to the school network, additional provisions are required to provide internet filtering and anti-virus when pupils use school devices at home.
We recommend a products such as Netsweeper's free filter for home use and the free Sophos Home Anti-Virus protection be installed on each device. To prevent the filtering being switched off or removed, the device will require management tools to be deployed to prevent this.
Making the Best of Pupil Devices and Home Learning
To make best use of these devices, we recommend a focus on providing your pupils with access to a range web-based resources. These will not need installation or need to have configuration changes made by your ICT support staff and should be useable by all pupils whether they are using a DfE / county council device or a family owned computer.
As part of you Lancashire County Council Education Digital Services Broadband and Online Services bundle, your Microsoft Office 365 tenancy can provide the following web-based resources for all staff and pupils:
Email
Teams for video calls and online teaching and learning tools - we have arranged with Microsoft and the DfE (via their DfE Digital Platform Scheme) to provide a single setup route via Softcat/BFC, which has been specifically designed for schools using the

Lancashire County Council Education Digital Services

managed Microsoft Office 365 tenancy. Microsoft Teams will be set up to the DfE safeguarding specification; teachers and pupils imported, and the service synchronised with SIMS.
One Drive for storing and sharing files and data.
Simple web-based versions of Microsoft applications such as Word, PowerPoint and Excel
Schools subscribing to our Microsoft EES agreement can also make use of:
Minecraft for Education.
Enable their Office 365 tenancy to allow all pupils to download up to five full version copies of Microsoft Office for use at home.
Plus, we also offer:
Schools subscribing to our Discovery Education Resources Service can make use of the Pupil Home Access service to access Espresso at home. This service is also becoming web-based and we will be contacting all subscribers in the coming weeks to begin the migration to this service.
Discovery Education Coding is also available via the web.
Remote Access (SGD) – Securely allows school staff users to access applications e.g. SIMS and files on the school network while working from home or when self-isolating (available free on request for our Broadband & Online Service subscribers).
Virtual Technical Support for Curriculum Networks – see our latest update bulletins on how we successfully support school networks and ICT in schools via our remote support service.
Finally, some useful links offering further advice for schools, parents and carers:
https://www.saferinternet.org.uk/advice-centre/parents-and-carers
https://www.lancashiresafeguarding.org.uk/online-safeguarding/parents-and-carers/
https://lccsecure.lancashire.gov.uk/lpds/courses.asp?q=safeg (Training courses in Online Safety)